PATHBREAKING PROFESSIONAL MARKETERS.
DIGITAL MARKETING AGENCY IN CALICUT&KOCHI,KERALA
Best digital marketing agency in Calicut, Kerala, Leading markets & breaking targets with humane & holistic marketing. Using technology & psychology in creative experiments to ensure return on ad spend.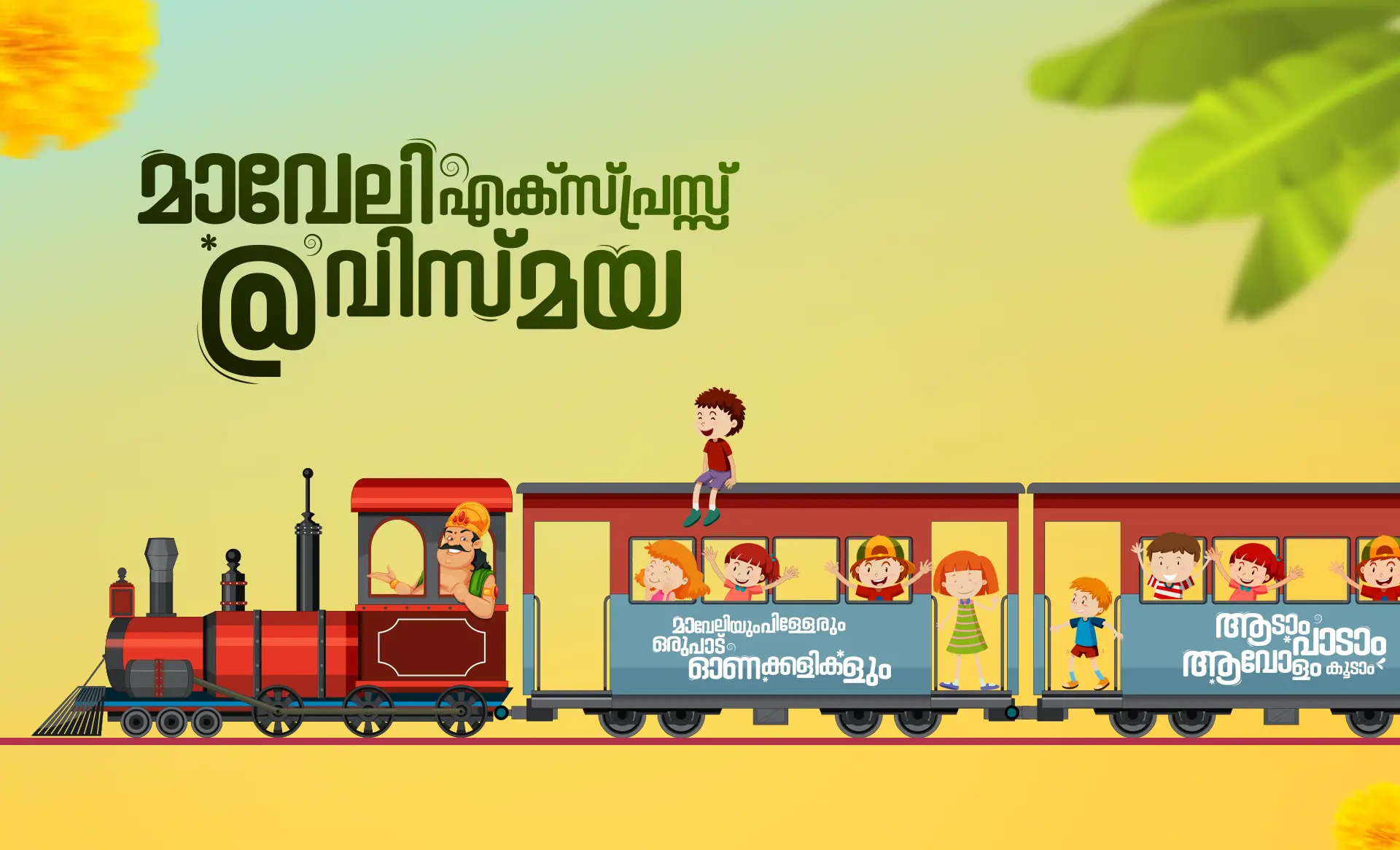 Quadcubes is the best Digital marketing agency in Calicut, Kerala. In terms of quality, creativity, and results – our work speaks for us. Showcasing the best of our work in Digital Marketing, Branding, Product shoots, Social Media campaigns, Brochures, and more.
A look at our team in best digital marketing agency in Calicut , Kerala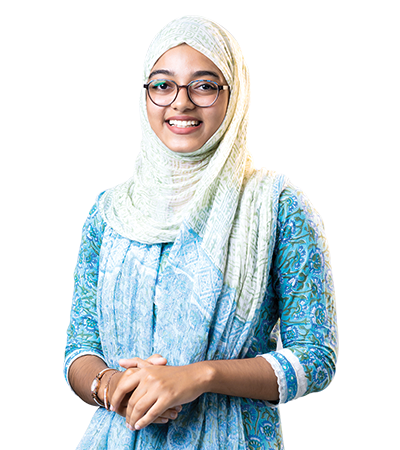 Najda is our Creative strategist. She leads the content team and comes up with creative content. Even being the youngest one and new to the industry, she is capable of creating content like other experienced team members. Her strategies for new campaigns and UI/UX designs for our client websites are very impressive!
Jijin, our talented Web Developer and Designer brings a unique blend of technical expertise and creative flair to our team. With a keen eye for aesthetics and a deep understanding of web development, Jijin creates visually stunning and highly functional websites and his passion for staying updated with the latest trends in web development ensures that our projects are always cutting-edge and impactful.
Bishar is the golden Lead of our Video Team. His work is exceptional, and his videos never fail to excite. He knows his instruments well and leverages technology to create video content that creates ripples.
Nimiya's designs always carry a certain minimalism and class that appeals to the viewer. She is a great artist with a good eye for design. She brings young energy to our design team, and has new ideas for refreshing aesthetics!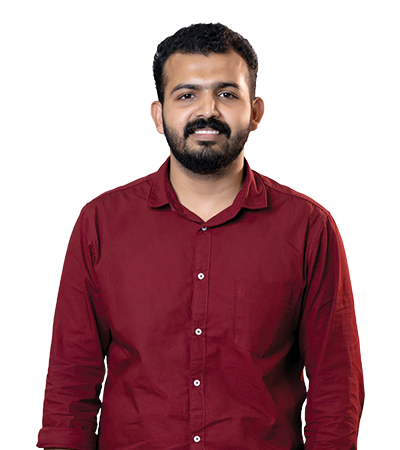 Digital Marketing Specialist
Shihab leads our Marketing Team in all its glory. He is quick on his feet and excellent at understanding the needs of each client. He caters to the audience, finding new ways every day to create an impact and make sure our work resonates. His campaigns are powerful, and result-driven. His head is always swirling with innovative ideas!
Digital Marketing Manager
Rishad P, our accomplished Digital Marketing Manager, brings a wealth of expertise and strategic thinking to our team. With a deep understanding of digital marketing trends and platforms, Rishad consistently drives successful campaigns. Rishad's strong leadership skills and ability to navigate complex challenges make them an invaluable asset in managing our digital marketing initiatives.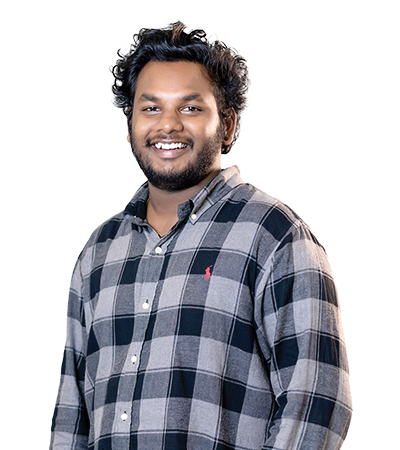 Anandhu helps create and edit video content. He works with our team of videographers to shoot video footage and assists with editing and post-production work. His young and brilliant mind takes our video production quality to the next level.
Talha is the WordPress Developer and team lead of web. He is a talented young mind who excels at WordPress and SEO. His work is famous among our clients as he is capable of building a website perfectly according to their needs. Being Quadcube's one great asset, he is also left-handed! 
Anu is the head of our Design Team. His work is powerful and filled with vision. His calm voice and cool head make him an asset during peak work hours. He's wonderful at managing his team, and he always rises to the occassion. He tailors his work to the needs of each client and creates compelling visual delights that never disappoint.
Digital Marketing Director
Hudaif is our all-in-all when it comes to Marketing & Strategy. His passion for Digital Marketing is a driving force that propels Quadcubes forward. He is updated on all the current trends and has endless new ideas for creative strategies. His vision for Digital Marketing is changing the face of the industry.
Aslam works quietly, but efficiently. He manages the day-to-day of our team and powers the office throughout the week. Each new client or project passes through Aslam's discerning gaze first – he gets to know the client, does the research, and puts together a proposal for collaboration.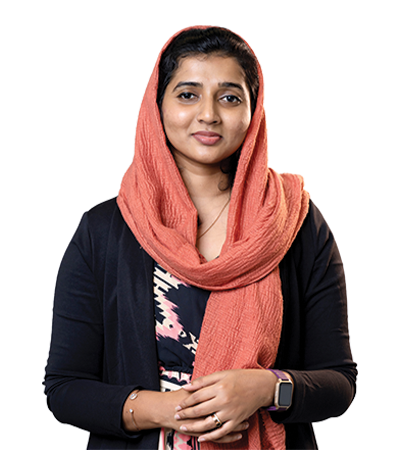 Content Marketing Specialist
Nidasha is a queen of Content Strategy. She knows her field well, and she stays on top of it. She handles clients with ease and dazzles with her eloquence. She has a way with words, spoken & written, that makes her the favourite in any room.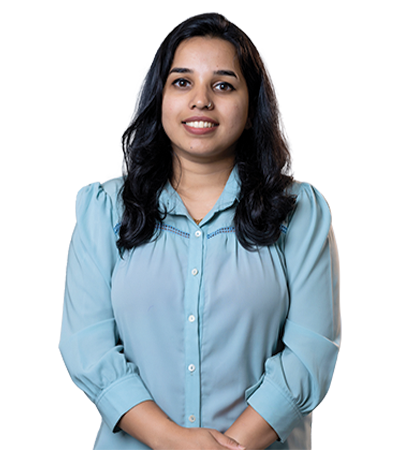 Shilpa, creative lead, is full of fun and creativity. She is great at cooking up catchy designs and is quick with her work. She brings fresh energy to our office, and she's fully dedicated to making each of her projects perfect to the last detail! Her work stands out with class, elegance, and aesthetics. She's carving her space as an exceptional female designer in a profession dominated by men!
Harty is the pride of our SEO Team, leading with grace. She works quickly and with efficiency. A genius of the field, Harty always knows what to do and when to do it. She takes on each new project with zeal and zest that never fails to impress. Every time we rank a website, know that Harty's magic is behind the success!
Shareek, our skilled Digital Marketer brings a wealth of expertise to our team. With a deep understanding of the digital landscape, Shareek crafts effective marketing strategies that drive results. His ability to analyze data, identify trends, and optimize campaigns ensures maximum ROI for our clients. With Shareek's passion for continuous learning and dedication to excellence, he is a valuable asset in navigating the ever-evolving digital marketing landscape.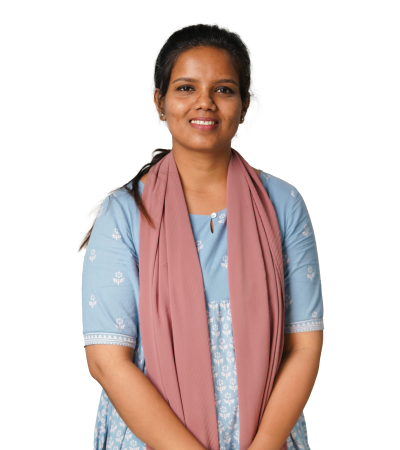 Rabiya is a key member of our team. She takes the time to truly understand the needs and goals of each client, and works tirelessly to ensure their campaigns are effective and results-driven. Her attention to detail is unmatched, and her passion for creating impactful social media strategies is infectious. We're fortunate to have Rabiya on our team, and her contributions to our success cannot be overstated.
Integrated Marketing Specialist
Nasarudheen is a highly talented Integrated Marketing Specialist who brings a wealth of experience to our team. He has an exceptional ability to craft multi-channel marketing campaigns that engage audiences and drive results. Nasarudheen's collaborative approach and strong communication skills make him a valuable member of our team, and his contributions have helped us to deliver exceptional results for our clients time and time again.
Adil is an integral part of our video team, serving as our Video Editor with expertise in motion graphics and videography. He has an exceptional eye for detail, and his passion for video production shines through. Adil's work is always polished and professional, and he has a talent for bringing ideas to life. Adil is a true asset to our team, and his contributions have been invaluable in elevating the quality of our video content.
Shahin is a talented and creative video editor who brings a unique perspective to our team. His ability to work with footage and transform it into a compelling and engaging video is truly remarkable. Shahin's technical skills are matched only by his creativity and his ability to think outside the box. He consistently produces videos that are both visually stunning and emotionally impactful, leaving our audience in awe.
Wordpress Developer & Web Trainer
Ajlu, our young and enthusiastic Web Developer and trainer, brings fresh energy to our team. With his passion for web development and training, he effectively imparts valuable knowledge and skills. Ajlu's dynamic approach and ability to connect with learners make him a valuable asset in shaping the next generation of web professionals.
Aravind, our energetic and dynamic Malayalam Content Writer/Strategist, is always ready to take on any challenge. With his unwavering enthusiasm, he consistently delivers exceptional results. Aravind's creative flair and strategic mindset make him a valuable asset in crafting compelling Malayalam content and developing effective content strategies. His ability to adapt to changing circumstances and his passion for his work ensures that he consistently exceeds expectations.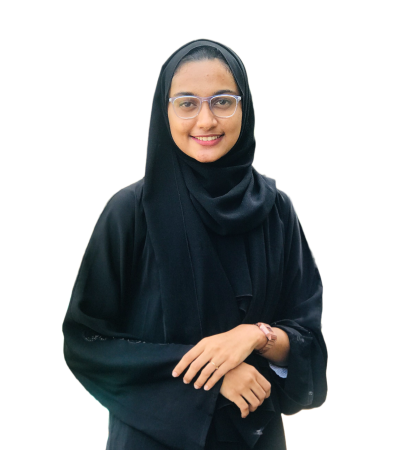 Digital Marketing Executive
Nashvana, our skilled Digital Marketing Executive, is a valuable asset to our team. With a comprehensive understanding of digital marketing strategies and tactics, Nashvana consistently drives impactful campaigns. Her analytical mindset and attention to detail allow them to optimize performance and achieve impressive results. Nashvana's strong communication skills and collaborative approach make her an effective team player.
Instagram marketing specialist
 Fazil consistently delivers exceptional results on the platform. His creative approach and strategic thinking enable him to craft engaging content that resonates with our target audience. Fazil's expertise in utilizing Instagram's features and analytics helps drive growth and maximize our online presence.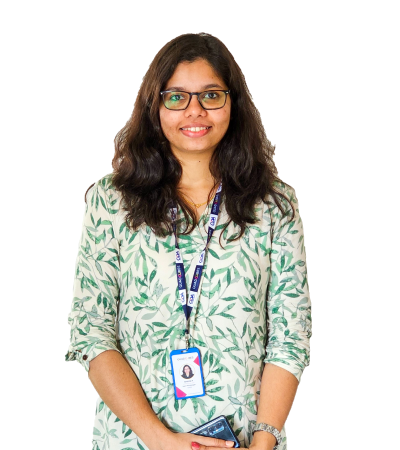 Shilpa, our charming HR professional, is a valuable asset to our company. With her extensive knowledge and expertise in human resources, she creates a positive work environment and addresses employee concerns effectively. Her strong interpersonal skills, collaborative approach, and dedication to employee growth and development contribute to the success of our HR initiatives. Shilpa's leadership qualities and ability to navigate complex challenges make her an invaluable member of our team.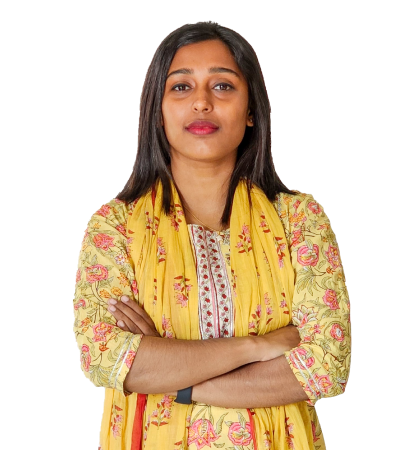 Social Media Marketing Executive
Salha, our skilled and experienced Digital Marketing Executive, consistently delivers exceptional results. Her strategic mindset, multi-channel marketing expertise, and strong analytical skills drive impactful campaigns. Salha's collaborative approach, coupled with her excellent communication skills, makes her a valuable team player. Her contributions have played a significant role in helping us achieve outstanding results for our clients time and time again.
Sachin, our highly skilled Senior Creative Designer, is a true master of his craft. With an incredible eye for aesthetics and a deep understanding of design principles, Sachin consistently delivers amazing designs. His creativity knows no bounds, and he brings a fresh perspective to every project. Sachin's ability to blend innovation with functionality produces visually stunning and impactful designs.
Sarath, our exceptionally talented Cinematographer, brings a unique vision and artistic touch to every project. With a keen eye for composition, lighting, and camera techniques, Sarath captures stunning visuals that captivate audiences. Sarath's technical expertise and ability to collaborate effectively with teams ensure seamless execution of the creative vision.
Mehar Mahamood Hassan, our esteemed SEO Head, is a true leader in the field of search engine optimization. With extensive knowledge and experience, Mehar consistently drives successful SEO strategies. Mehar's analytical mindset and attention to detail ensure continuous improvement and superior search engine rankings. With a passion for staying ahead of industry trends and driving exceptional results, Mehar is at the forefront of our SEO efforts.
Shajina T V, our talented Content & Social Media Marketing (SMM) Specialist, brings a unique blend of creativity and strategic thinking to our team. With a flair for crafting compelling content and a deep understanding of social media dynamics, Shajina consistently delivers impactful campaigns. Her ability to connect with the target audience and create engaging content sets her apart. Shajina's expertise in leveraging social media platforms and analytics drives engagement and amplifies our online presence.
Shamna K, our talented SEO/SEM Specialist, is a true expert in her field. With a deep understanding of search engine optimization and search engine marketing strategies, Shamna consistently delivers exceptional results. Her analytical mindset and attention to detail allow her to optimize websites and campaigns for maximum visibility and impact. Shamna's expertise in keyword research, content optimization, and data analysis sets her apart as a valuable asset to our team
A look at some of the brands worked with our Digital marketing agency in Calicut ,Kerala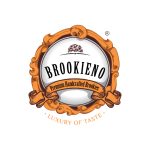 A look at some of the brands that worked with our digital marketing agency in Calicut, Kerala

Take a look at digital marketing agency experience by our happy clients
Jiyad E K
20. April, 2023
nice one!
saheel siraj
16. February, 2023
Doyen Legals is very much happy with the branding work done by Quadcubes. The agency's communication and project management skills were top-notch. They kept us informed and involved throughout the entire process.
Sahal Sain
16. February, 2023
The agency has a diverse team of talented and passionate professionals who are dedicated to creating amazing work. We were truly impressed with their level of expertise and creativity. -Team Bigwig Inceptions
UMARUL FAROOK
1. February, 2023
We, NV Brothers Engineering had the opportunity to work with Quadcubes for a brochure and website project, and we must say we are thoroughly impressed with the results. The designer listened to my needs and created a brochure that accurately reflects my business and speaks to my target audience. The design is eye-catching and professional, and the overall layout is easy to navigate. The website is also fantastic. It has a clean, modern look and is user-friendly. The designer was quick to respond to any changes or updates we requested, and they made sure the website was optimized for search engines. We highly recommend Quadcubes for anyone looking for top-notch work.
A look at frequently asked questions about Digital Marketing & Digital Marketing Agency in Kerala
Quadcubes Digital Marketing Agency in calicut- YMCA Cross Rd, Kozhikode, Kerala
Quadcubes Digital Marketing Agency in Kochi-Seaport - Airport Rd, Kakkanad, Kerala
Digital Marketing Company in Calicut & Kochi, Kerala
Quadcubes is a leading digital marketing company in Calicut & Kochi, Kerala specializing in creative design, web development, advertising, branding and marketing strategies. With a focus on delivering top-notch digital marketing work, we create eye-catching designs that accurately reflect businesses and speak to their target audiences.